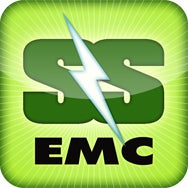 Use mySSEMC to pay your bill online with a check or credit/debit card. 

mySSEMC is also available for smartphones and tablets. The Web version is accessible from any web-enabled device.
Benefits of using mySSEMC:
Easily report outages online or from a mobile device.
View and pay your bill online or with the app.
See your payment history and set up recurring payments.
Maintain your personal information, password, security pass phrase and stored payment methods online.
Keep an eye on your energy consumption.
Receive alerts about account milestones and set markers to monitor changes in your usage.
Pay in person at one of our office locations listed below. We accept cash, check, money order, and credit/debit cards (American Express, Discover, MasterCard and Visa).

14750 Brown Bridge Road
Covington, GA 30016
Get Directions
190 Fairview Road
Ellenwood, GA 30294
Get Directions
Authorized Payment Locations
In addition to our offices, in Covington and Ellenwood, we have additional authorized payment locations through MoneyGram. Use code 15438 when making payments. There is a $1.00 fee. For MoneyGram payment locations, visit www.MoneyGram.com/BillPayLocations
Wal-Mart stores are also SSEMC authorized payment locations. You can make a payment at any Wal-Mart location as long as you have your bill stub and are making your payment in cash or with a pin-based debit card. Payments may be made at the store's Money Center. If the store does not have a Money Center, then payments will be accepted at the store's Customer Service Center. Wal-Mart charges an $0.88 fee for processing these payments, which may take up to 3 days to post to your SSEMC account, so please allow ample time before your bill's due date. Wal-Mart also offers a next business day option for $1.88.
PaySite Kiosks
Pay by cash, check or credit/debit card at our easy-to-use PaySite kiosks. The payment kiosks are accessible 24 hours a day, 7 days a week and are located at both of our offices and throughout our territory.

To find the kiosk nearest you, please visit www.paysitekiosklocator.com. The kiosks do not accept American Express.
Vanilla Direct
VanillaDirect Pay is a safe, convenient and secure service that lets you pay your SSEMC bill with cash at participating retailers such as CVS, Family Dollar, 7-Eleven, Speedway and Dollar General. To pay your SSEMC bill with VanillaDirect:
Locate the barcode on the back of your SSEMC bill.
Bring your bill with the barcode and your cash amount with you to any participating retailer. You can find all participating retailers at: pay.vanilladirect.com/
Scan the barcode and pay your bill.
Western Union
Pay your SSEMC bill with Western Union by visiting a participating retail location such as Food Depot, Ingles, Kroger, Publix, Walgreens, and Walmart. A $1.50 Western Union transaction fee applies. To find a location near you:
Visit locations.westernunion.com.
Enter zip code and select "Pay a bill in person".
Select "More filters" and "Quick Collect".
Mail your Snapping Shoals EMC payment, in the form of a check or money order, using the return envelope provided with your bill. If you have lost your envelope, mail your payment to P.O. Box 73, Covington, GA 30015.
Drop Box
Drop off your check or money order payment in our drop box at the Rockdale County Sheriff Office's Southside Precinct, located at 3552 Highway 20 SE near Honey Creek in Conyers. Payments are picked up at 4:30 p.m. Mondays through Fridays and are processed the next business day.
Auto Pay allows you to automatically pay your electric bill each month with a credit or debit card or with your bank account. You can register through mySSEMC or call us at 770-786-3484 to sign up. There is no fee for this service, and it assures that a forgotten or lost payment will not cause an unfortunate suspension of service.