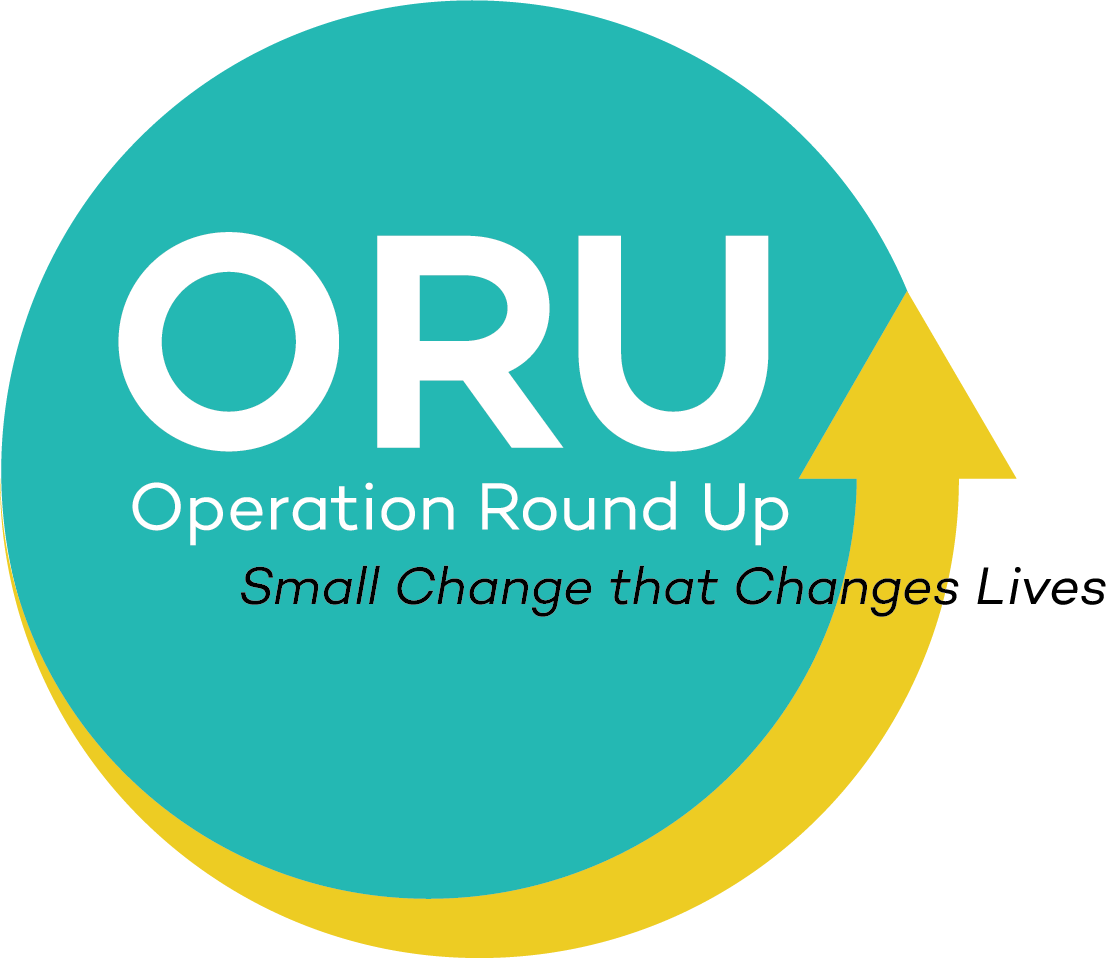 Our Operation Round Up program offers a way for members to help neighbors in need for what generally amounts to small change – whatever it takes to round up their power bill to the next dollar. Contributions range from a penny to 99 cents per month, an average of just $6 a year. But when all that change is added together, it's truly amazing how much good it can do.
As a Round Up participant, your Snapping Shoals bill is simply rounded up to the next full dollar. For example, a bill for $87.80 would be rounded up to $88.00 and that 20 cents would be donated to the Operation Round Up program.
The money raised is used to directly support social, charitable and civic programs in our community, as well as individuals in need of assistance. Your pennies, nickels, dimes and quarters collectively can add up to be used to support local emergency service providers, promote a healthy lifestyle for the elderly, provide safe facilities for children and help a less fortunate family pay for medical expenses.
Operation Round Up funds are also used to help students with financial need continue their education. A total of $25,000 in Round Up funds is set aside each year for education assistance.
All Operation Round Up requests are placed with the Snapping Shoals Electric Trust Board of Directors, an independent organization administered by a separate board of directors made up of community leaders who serve on a voluntary basis. The board, which meets every other month, evaluates all requests and works hard to make decisions about how the funds should be disbursed. For more information about Operation Round Up, please call 770-786-3484.